Grasslands Secondary School - History and Curriculum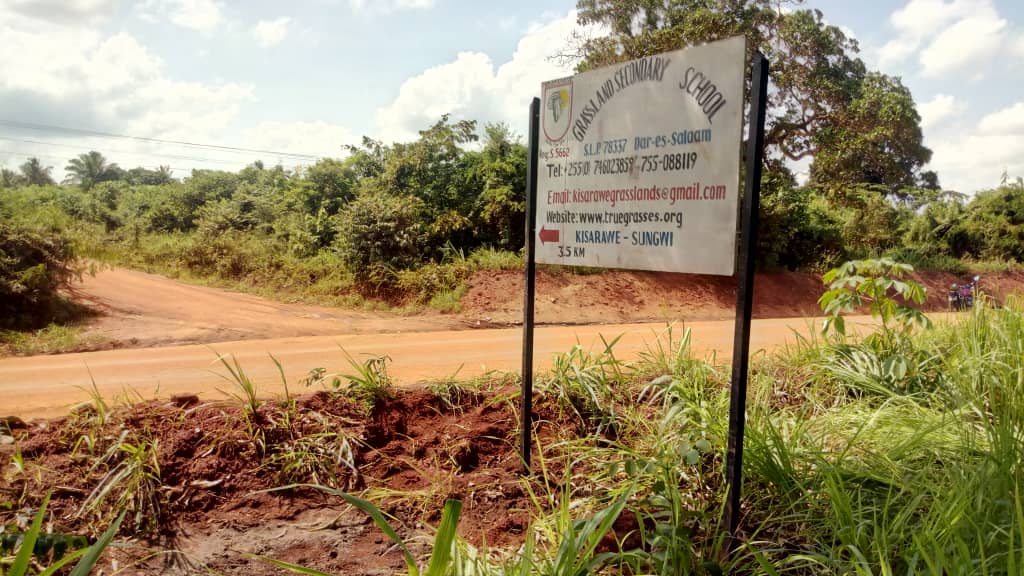 About Grassland Secondary School History
The School started operating in 2019 at Sungwi Village, Masaki ward, Kisarawe district, Pwani region, having needy girls (and boys) of vocational training as a pioneer class. All those students were recruited from poor families; and some had sponsorship through the TRUE GRASSES TRUST.
In the year 2020 TRUE GRASSES TANZANIA TRUST reached a decision to also accommodate in the School, secondary students who are capable and diligent, whose parents can afford paying school fees and from various parts of Tanzania. This decision is crucial for the sustainability of the school besides the donor's scholarship grants.
In the year 2021 Grassland Secondary School was officially registered after completion of construction of the first phase of the school structures on an 8 – acres school estate in Kisarawe district.
The school is an "O" Level, mixed day and boarding with vocational studies and has momentarily about 15 staff both qualified teachers and non-teaching staff. O-level subjects offered are 16. These are Mathematics, Chemistry, Biology, Physics, Information & Computer Studies, Kiswahili, English language, Literature in English, Geography, History, Civics, Commerce, Book-keeping, Bible Studies and Vocational courses- Tailoring, metal fabrication & welding, mansonry, horticulture etc.
School Curriculum
To support our unique methods of instruction and guidance we provide the following facilities.
Every child's learning curve is identified and appropriate techniques are applied to bring out the best in every child.
The Academic Block has spacious, well-furnished and air-faned classrooms for students to observe and learn. 
Our teachers are well trained and experienced and we encourage continuous learning and broadening knowledge in various fields.
Grassland Secondary School follows the standard Tanzania national secondary education curriculum together with the Tanzania national education guidelines(1982) that prepares students to sit for the examinations of National Examination Council of Tanzania (NECTA). English is the medium of instruction, also Swahili is taught. The school is managed by a highly trained Headmaster and has graduate teachers.
Student Centric Learning
Every child's learning curve is identified and appropriate techniques are applied to bring out the best in every child. Student centric learning is focused on the student's needs, abilities, interests, and learning styles with the teacher as a facilitator of learning. It helps them to be active and responsible participants in their own learning.
Teaching Methodology
Our teaching methodology is an important design parameter. The design seeks to promote student innovation and to make education participatory, interesting and exciting. Besides secondary education we broaden the skills of students in the various vocational skills the school had to offer, to enhance their knowledge and capabilities.